Why Keppel Land Vietnam Company Limited?
Keppel Land, the property arm of Keppel Corporation, is recognised for its sterling portfolio of award-winning residential developments and investment-grade commercial properties, as well as high standards of corporate governance and transparency.

The Company is geographically diversified in Asia, in Singapore, China, Vietnam, Indonesia, the Philippines and other markets.

In Vietnam, Keppel Land is one of the largest and pioneer foreign real estate investors with a diverse portfolio of properties in Hanoi, Ho Chi Minh City, Dong Nai and Vung Tau including Grade A offices, residential properties, integrated townships and award-winning serviced apartments.

With 19 licensed projects across Vietnam and a pipeline of about 20,000 homes, Keppel Land is establishing itself as the choice developer, distinguished by quality and innovative lifestyle concepts.
What is our brand philosophy?
With a legacy of over a hundred years, Keppel Land has grown to become a premier developer in Asia. Driven by the relentless desire to deliver the highest form of function, design and enjoyment, we challenge ourselves to constantly think and see things from a different angle.
It is this unwavering approach that has helped us establish a portfolio of award-winning properties across Asia. Our track record speaks for itself. We brought waterfront living to a whole new level with iconic residences at Keppel Bay and Marina Bay. We reshaped Singapore's skyline and changed the face of business with landmark developments such as Marina Bay Financial Centre and Ocean Financial Centre.
As we look towards the future, we remain focused on providing urban living solutions. All while we continue to create live-work-play environments of enduring value for the community.
At Keppel Land, the best experiences come from thoughtful innovations. We call this 'Thinking Unboxed'.
Are you ready for a whole new experience with our products? 
Saigon Centre
Located on Le Loi Boulevard, one of the city's main thoroughfares, Saigon Centre is Keppel Land's first commercial project in Ho Chi Minh City. It has become a landmark in the city, setting benchmarks for quality and innovation. Saigon Centre retail mall offers a diverse range of shopping, dining and leisure options with over 400 international and local brands, including Takashimaya department store as the anchor tenant.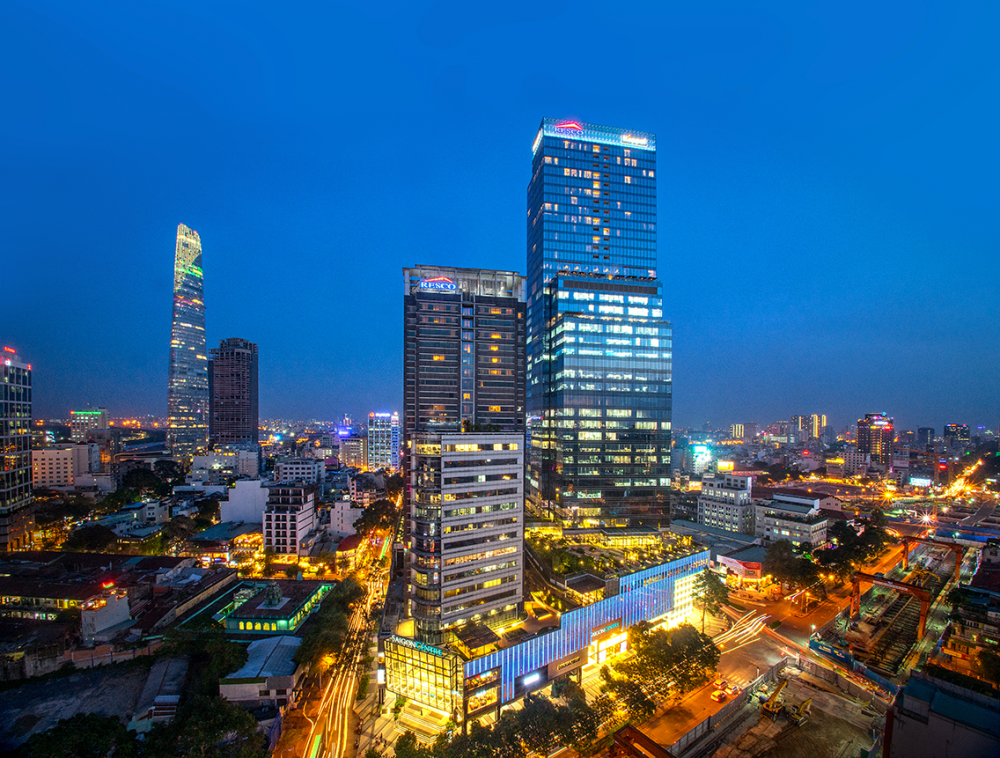 Estella Heights
With the lush and modern resort setting in the heart of district 2, Estella Heights offers a wide range of facilities including a private gym and lounge at the sky garden, as well as personalized concierge services exclusive to homeowners of the Singature Collection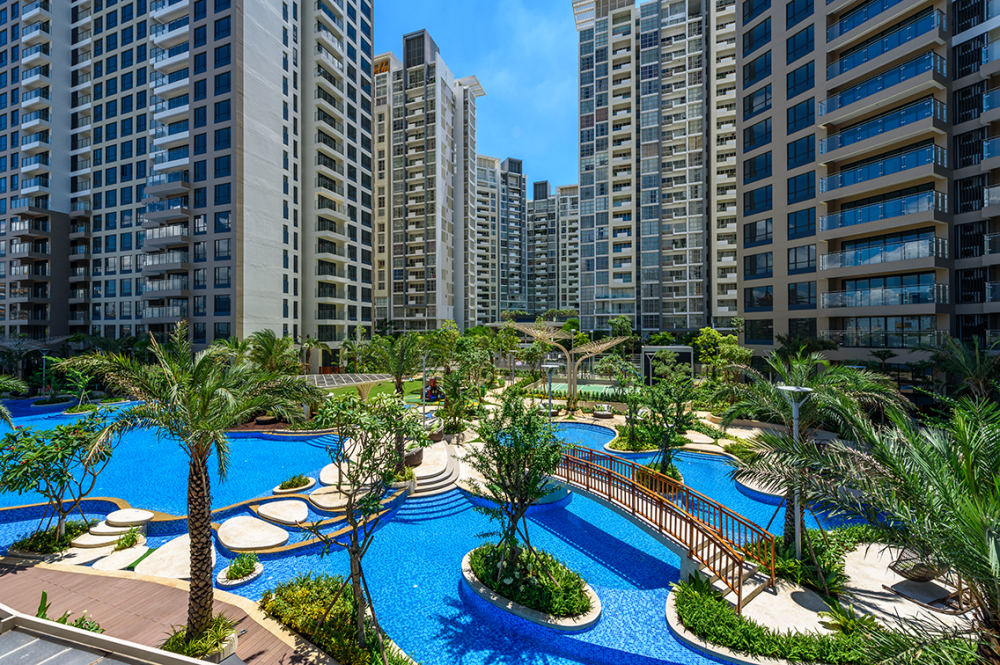 Saigon Sport City, District 2
Developed in collaboration with Keppel Urban Solutions, Saigon Sport City is designed with the concept of a neighborhood sports hub and will comprise about 4,300 apartments with a unique live-work-play environment. Biophilic design principles will be incorporated into Saigon Sports City, such as natural lighting and ventilation, a linear park, vertical greenery and picturesque water features with natural filtration, to create a green and beautiful environment.
Sedona
Sedona, a brand known for its warm Asian hospitality and contemporary luxury accommodation managed by Keppel Land Hospitality Management. Sedona Suites Ho Chi Minh City is strategically located in upmarket District 1 and housed within the city's landmark Saigon Centre. This ideal location makes Sedona Suites the most desired residential address in the city.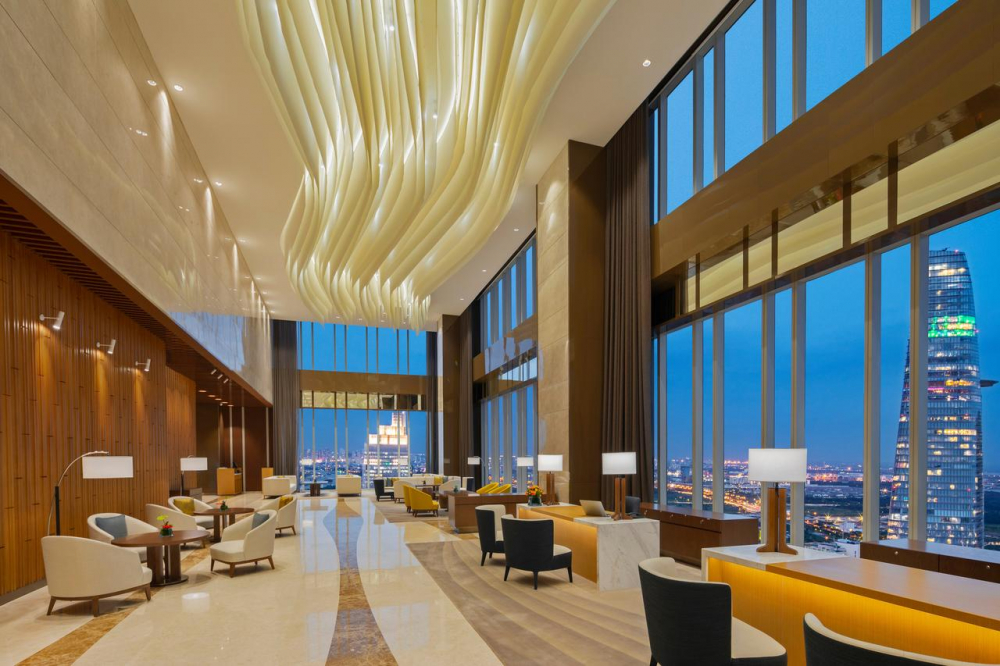 KLOUD
KLOUD is a new generation serviced co-office to cater to users looking for flexible space solutions. It combines the benefits of serviced offices and co-working spaces. Its flexible shared office space ranges from fully-furnished office suites to hot-desks, which are available for short- or long-term leases.
… and more

Let's join us to level up your career!
Keppel Land Vietnam offers an inclusive, vibrant and professional work environment, where we inspire and support employees' career aspirations, as we transform communities and enrich lives together. Inside review about Keppel Land Vietnam Company Limited
Keppel Land Vietnam Company Limited - Recent Updates
hZWXm5RnkWmWlpaExaBkb-GkoGOYcFLJpMWoq4DHo5ifmatXc6xsmWJrUr98qKellJ--lqXRoJjSsZOnw9HQvafTz9bFntqQxc_OtcnWoKjPpdWk31hr2XKcb1qe26OXp52oo1p0pZ9haGqFmZmmnqmc1pyb13ymxZydnsmHn9SempyI1JHTmtHWhJ7FoGNv4aSgY5dwUtqZ1pydrMWWqZyYW3Chc2WbYGNomnFtYmZsZJtlZ51lctdyZWGch8XW2MzR2MOR1qLIhZ3MnplnZZhpnWudZmGfaZ1naXGbcLGw